Feature Monkey is the missing link between sales and product.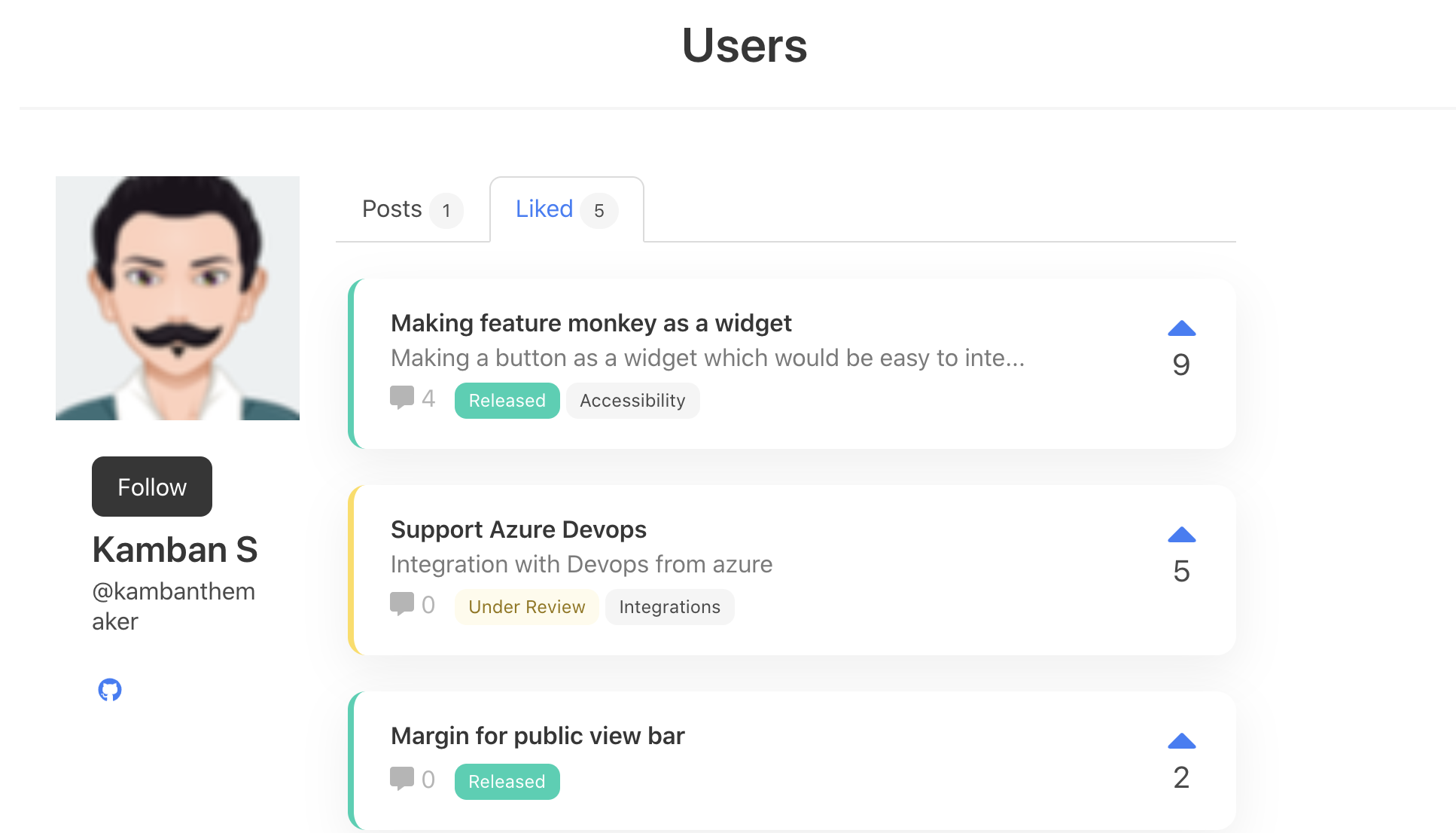 Better Sales tracking for making smarter gains
Make your customers feel important by knowing what they had asked for.
Look closely into each account by taking a close look into what they had voted for
Your prospects can give insights that can make build a better product
Not all customers are the same, and help product understand which customers are asking for which features
Product updates are no longer lost
Every new feature is an opportunity to make better sales. Don't loose track of them.
The roadmap can help you see the timeline of features your customers requested for
You can just relax and no longer chase the stakeholders on updates of certain features