Manage ideas from your internal team
As your team grows, feedback becomes hard to manage and often gets lost in the shuffle.
Free 14 day free trial. No credit card required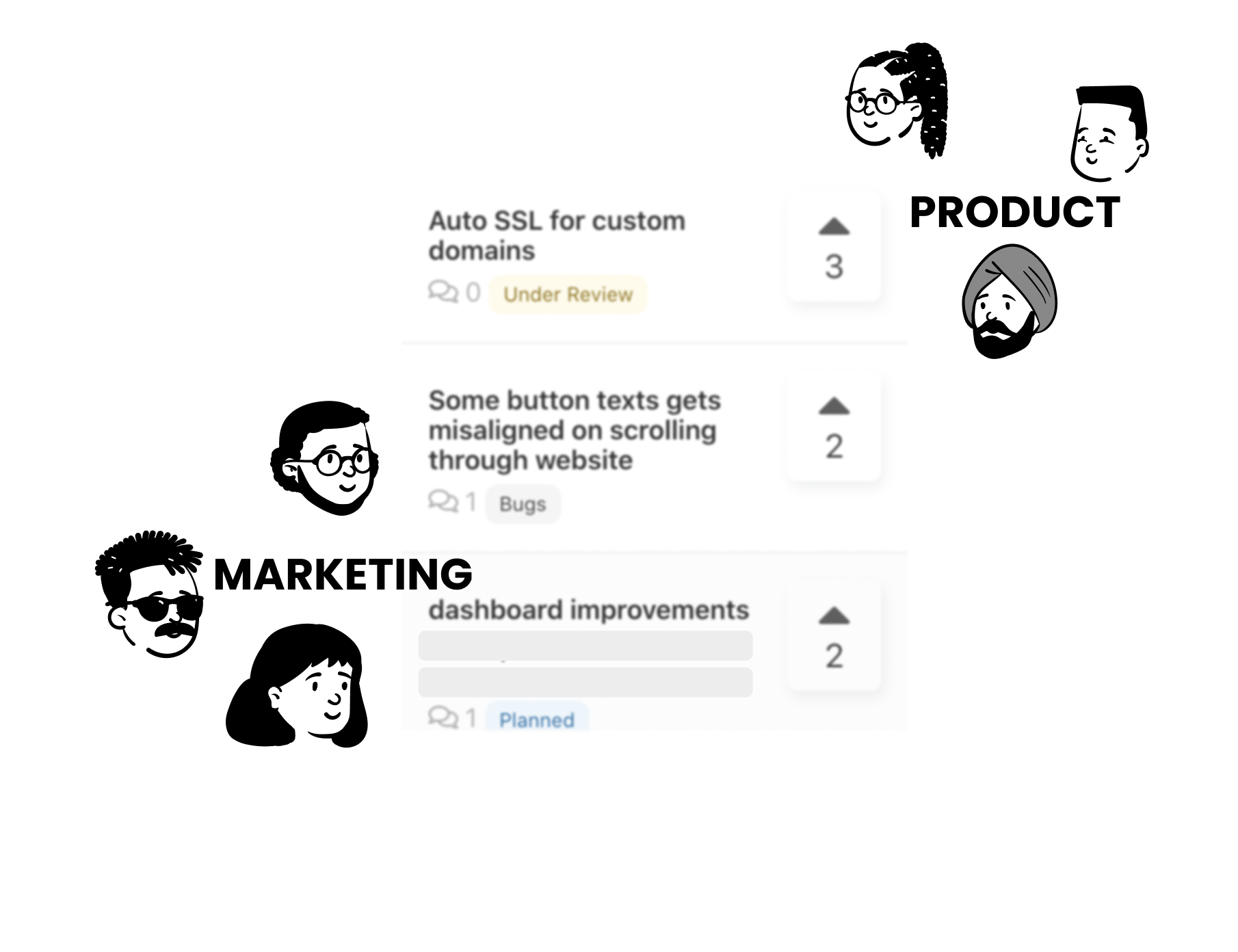 Feature Monkey breaks all barriers between internal teams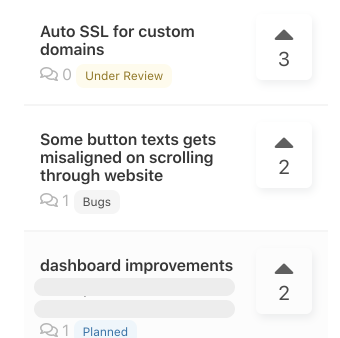 Stop losing track of internal feedback
Don't let ideas from your team fall through the cracks—keep them all organized and accessible.
No more information getting lost in Slack or other communication channels
Anyone on your team can chime in with context or additional ideas
Help your product team consider feedback without having many one‑to‑one conversations
Keep the whole company updated on product changes
With so much going on, it is easy for new features to go unnoticed.
Bring everyone into the fold with simple roadmap updates
Empower customer-facing teams to sell upcoming features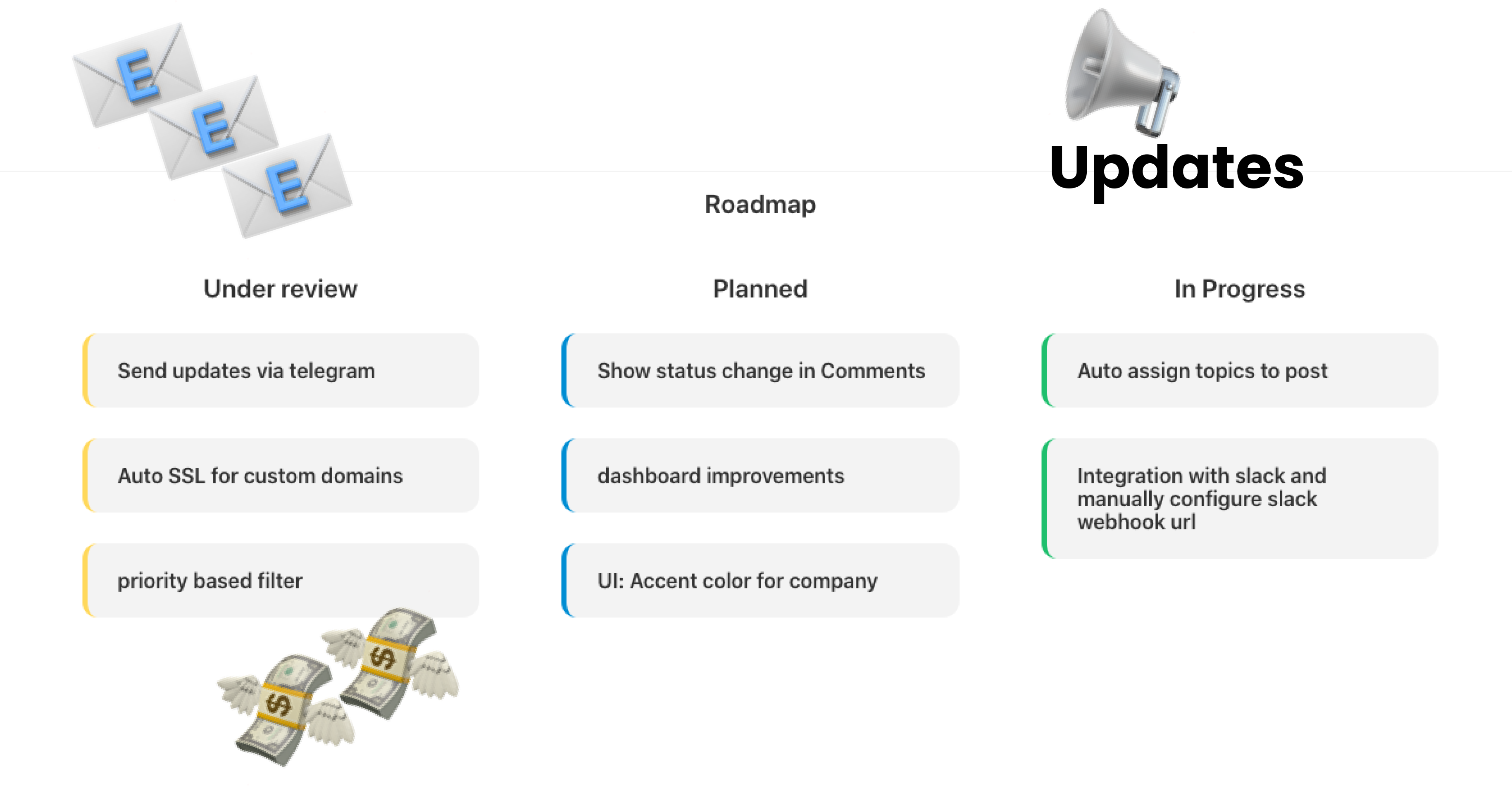 Choose a
better
way to make products.
Customer Driven Companies are the best in the world.
Free 14 day free trial. No credit card required