Centralized place to manage feedback and take informed decisions.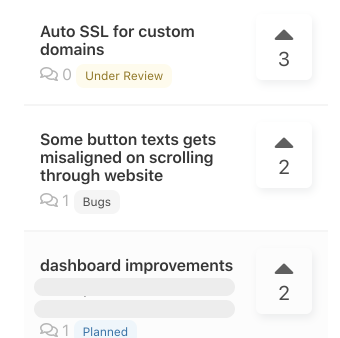 No more Spreedsheets! Track all customer feedback at a single place
Make the most out of customer feedback.
No more ponduring over what to make. Use data at hand to make informed decisions.
Discuss and get clarity of the use case upfront from people with same request.
Make the loop complete with automated emails when the status changes and make your users a part of the product.
Source of feedback isn't a problem!
Don't miss out on anything. Track feedback using vote on behalf.
Make everyone come together, be it sales or marketing.
Central place to collect feedback across all the teams.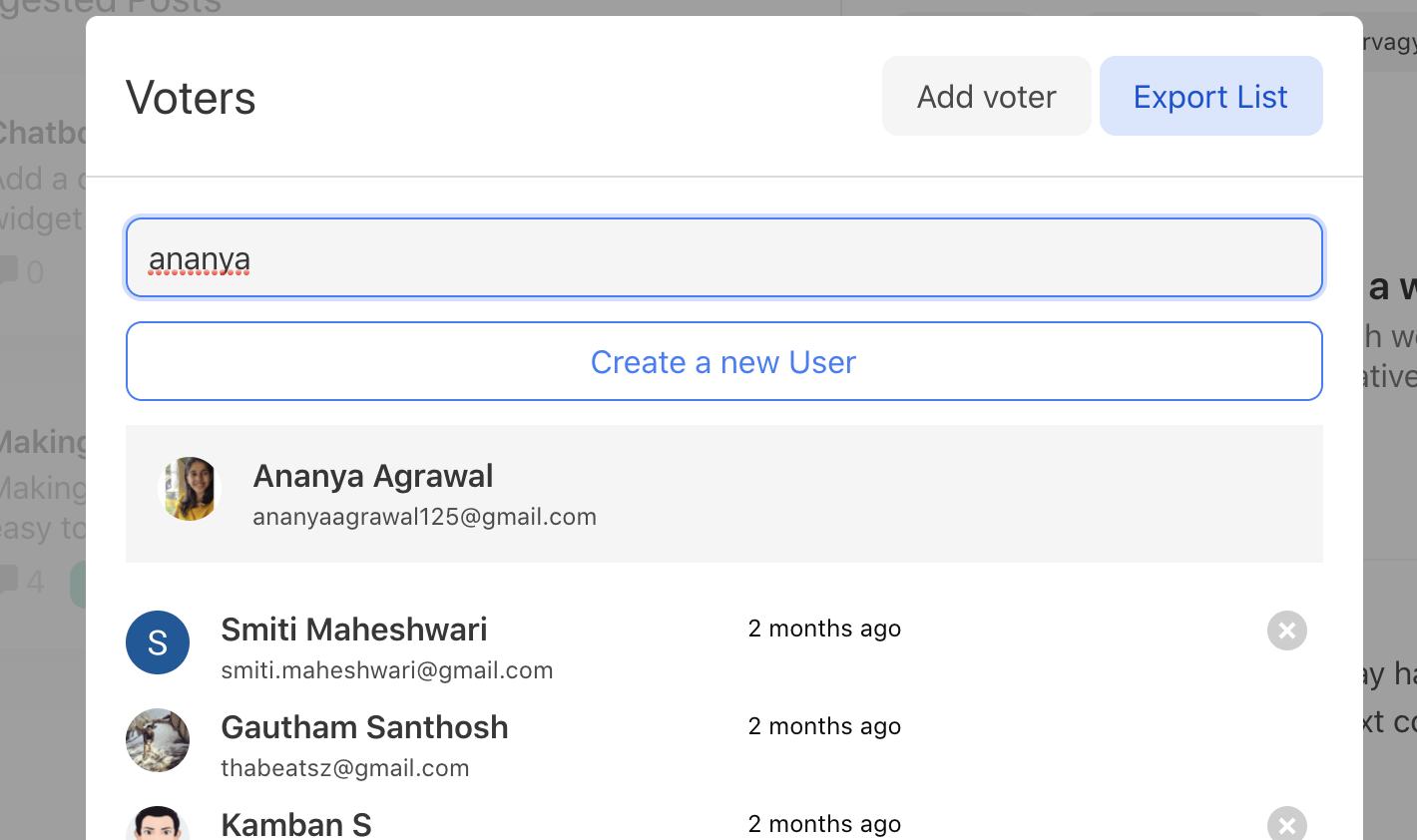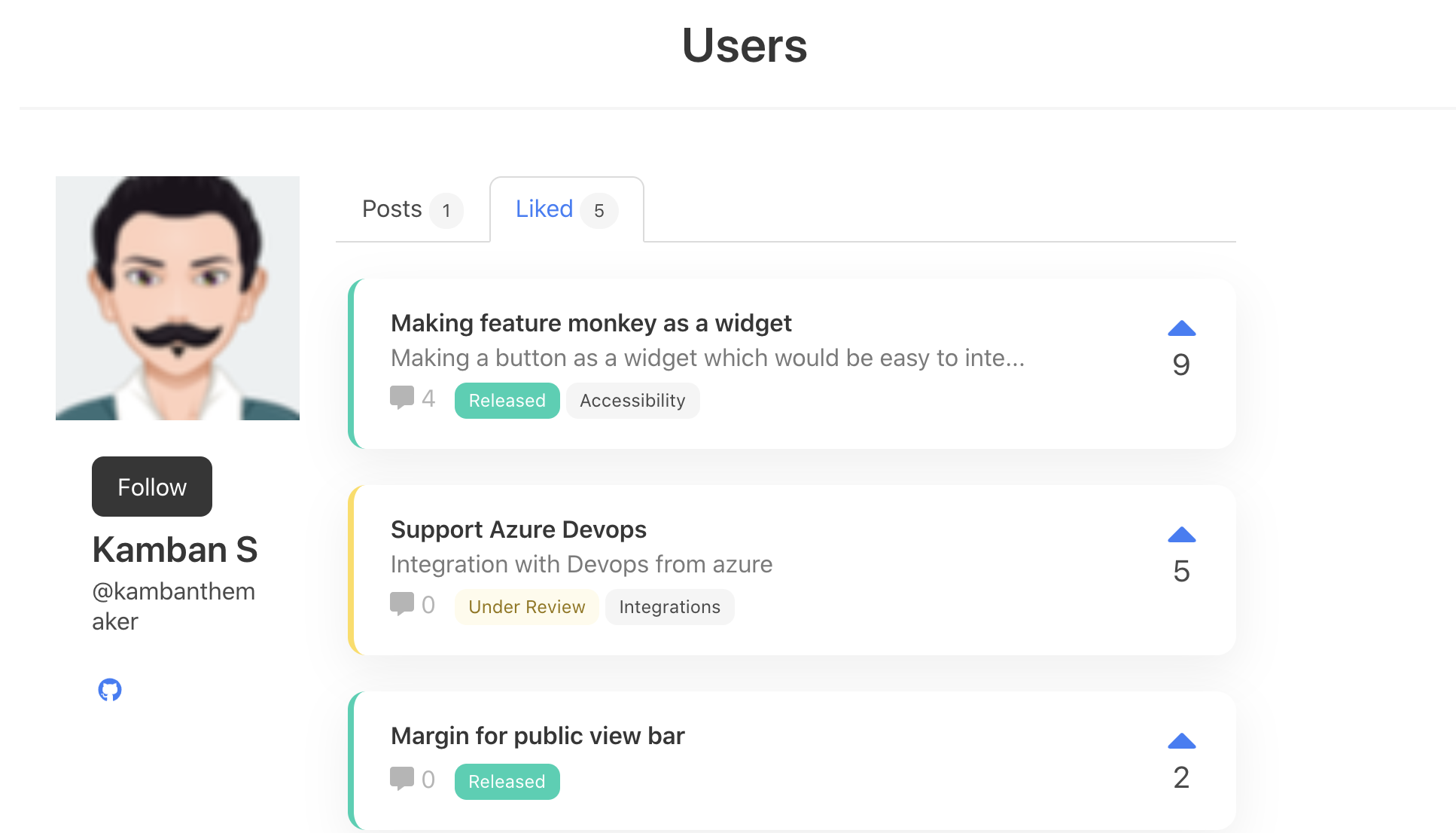 Know your users
Know upfront who is giving feedback. Decide accordingly.
Make Feature Monkey a part of your website. No need to login again to give feedback. Baboon-the monkey is there to manage it automatically.
Keep track of features requested from your new client and close that deal.