Build what your users 
actually need
One unified platform to collect, analyse, and act on customer feedback. Turn feedback into features while sharing your product development journey with your users.

Make user driven 
product decisions
Prioritize resources by building features which are in high demand to users. See who requests what features and get clarity about their use cases upfront.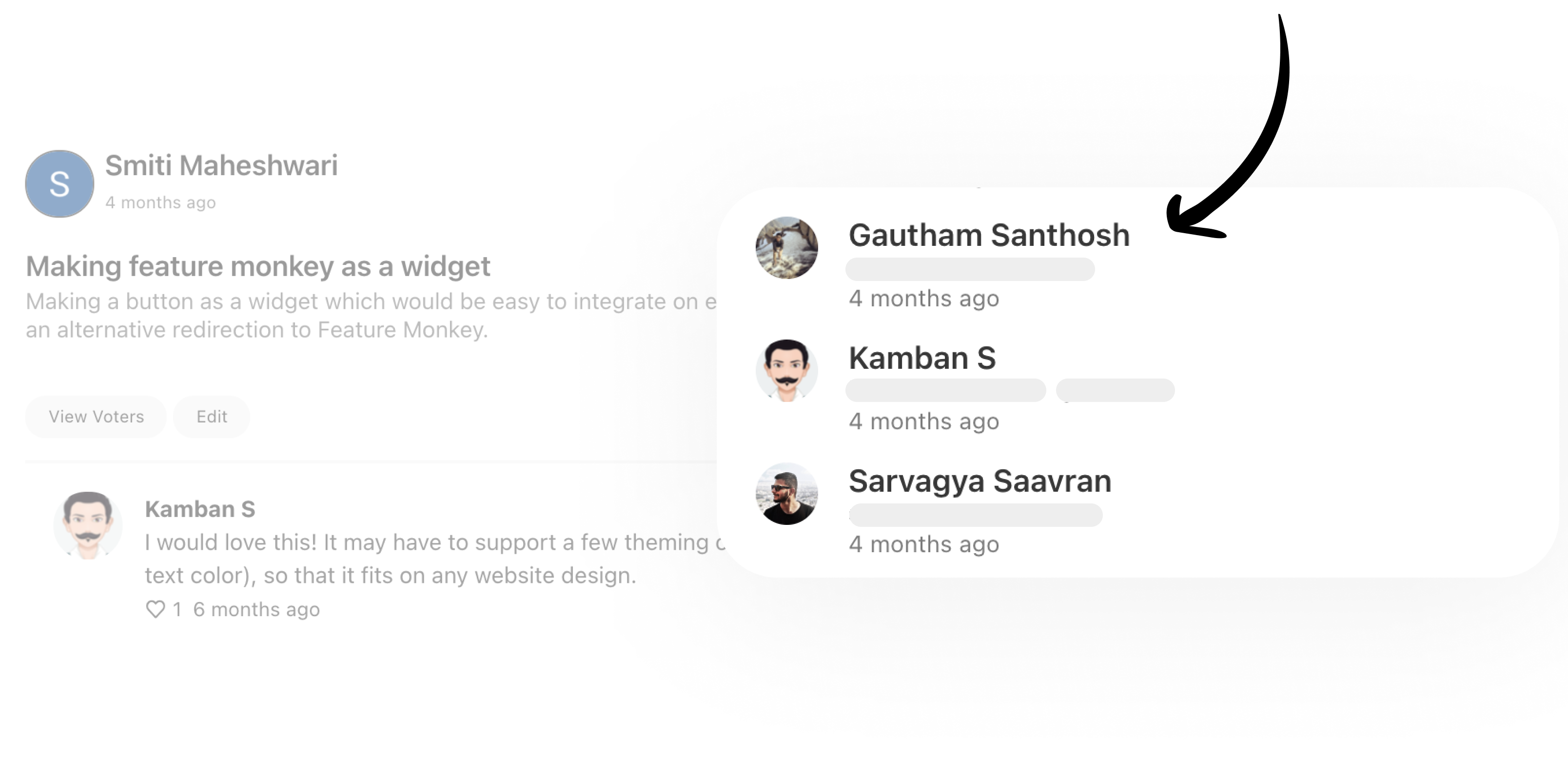 Align everyone around the 
roadmap
Let everyone know what you are working on and keep them informed.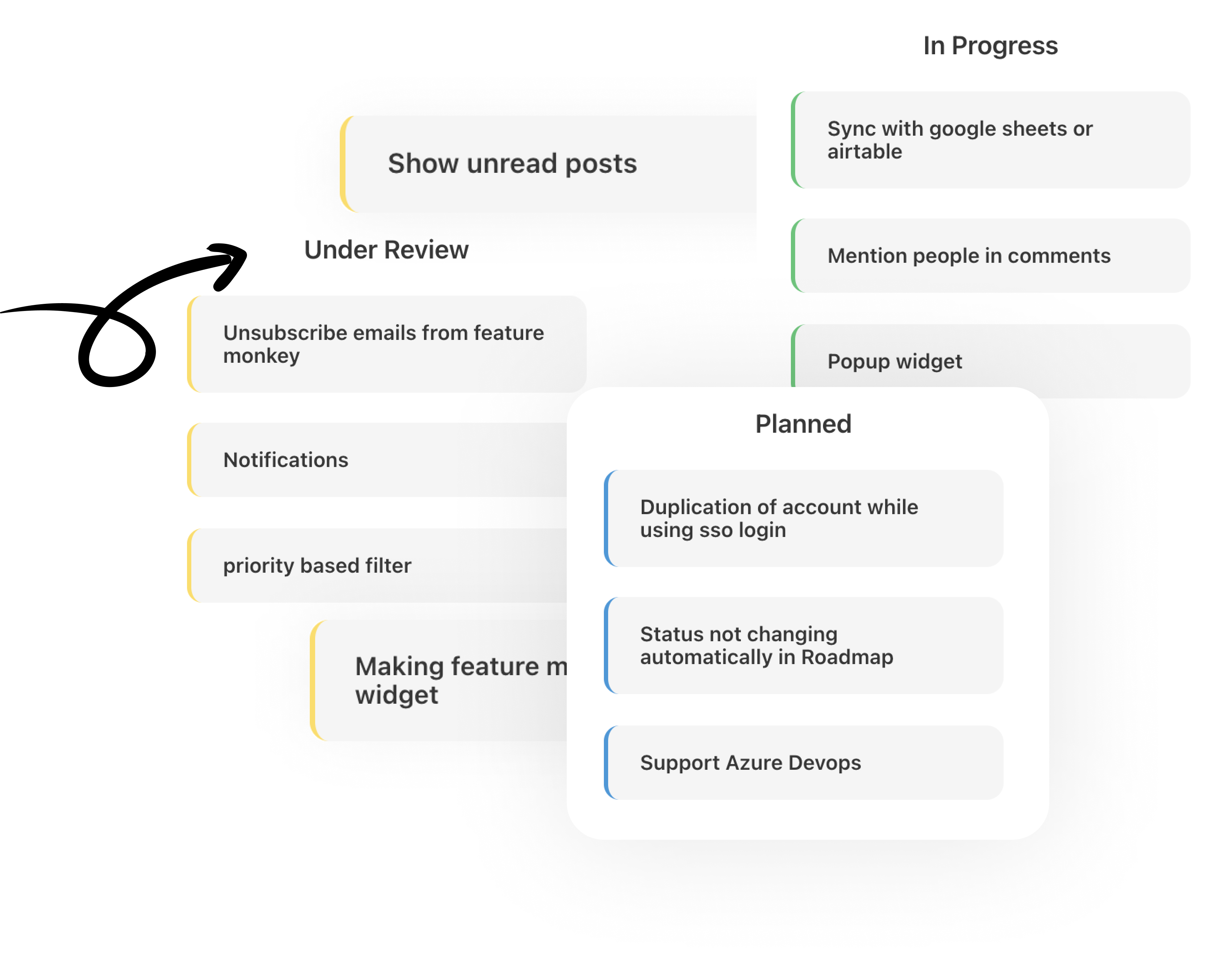 Keep everyone  
Updated
Let everyone know about the latest features.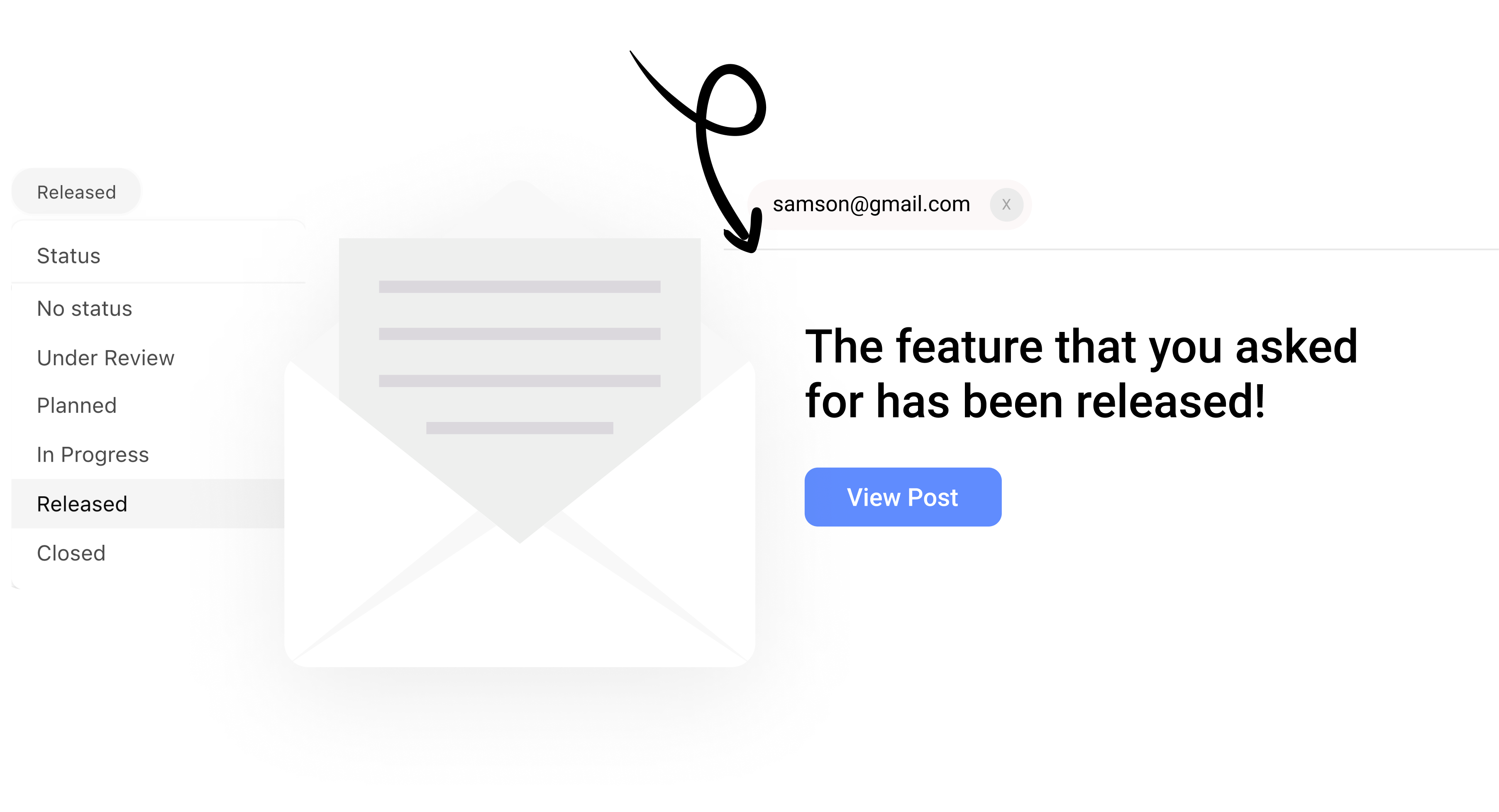 "Excited to put this to use. We just launched a new internal software this week and I'm getting all of the requests via email right now. Ha!"
Matt Hubbard
cyganl
"We have been using Feature Monkey to track feature requests and bugs from our customers as well as internal team members. People love the simple interface that makes it so easy to report something. At the same time, as a Product Manager, Feature Monkey enables me to keep my users updated on the status of their requests without maintaining a second document. We definitely recommend Feature Monkey to teams of all sizes"
Bobby Isac
guch
"Sweet - using it for feedback and feature requests for our engineering startup in wind turbine blade repair."
Frank Kjerstein
reblade