Build what your users  
actually need
Prioritize resources by building features which are in high demand to users. See who requests what features and get clarity about their use cases upfront.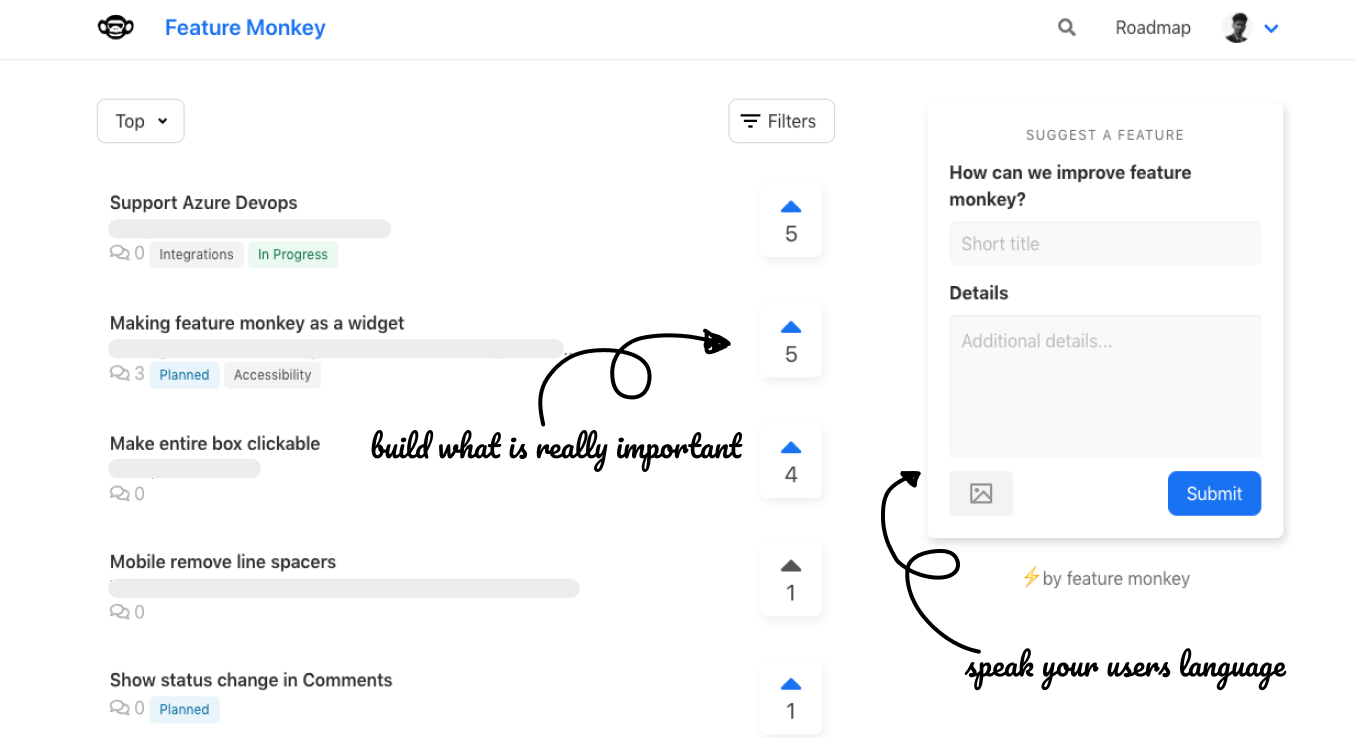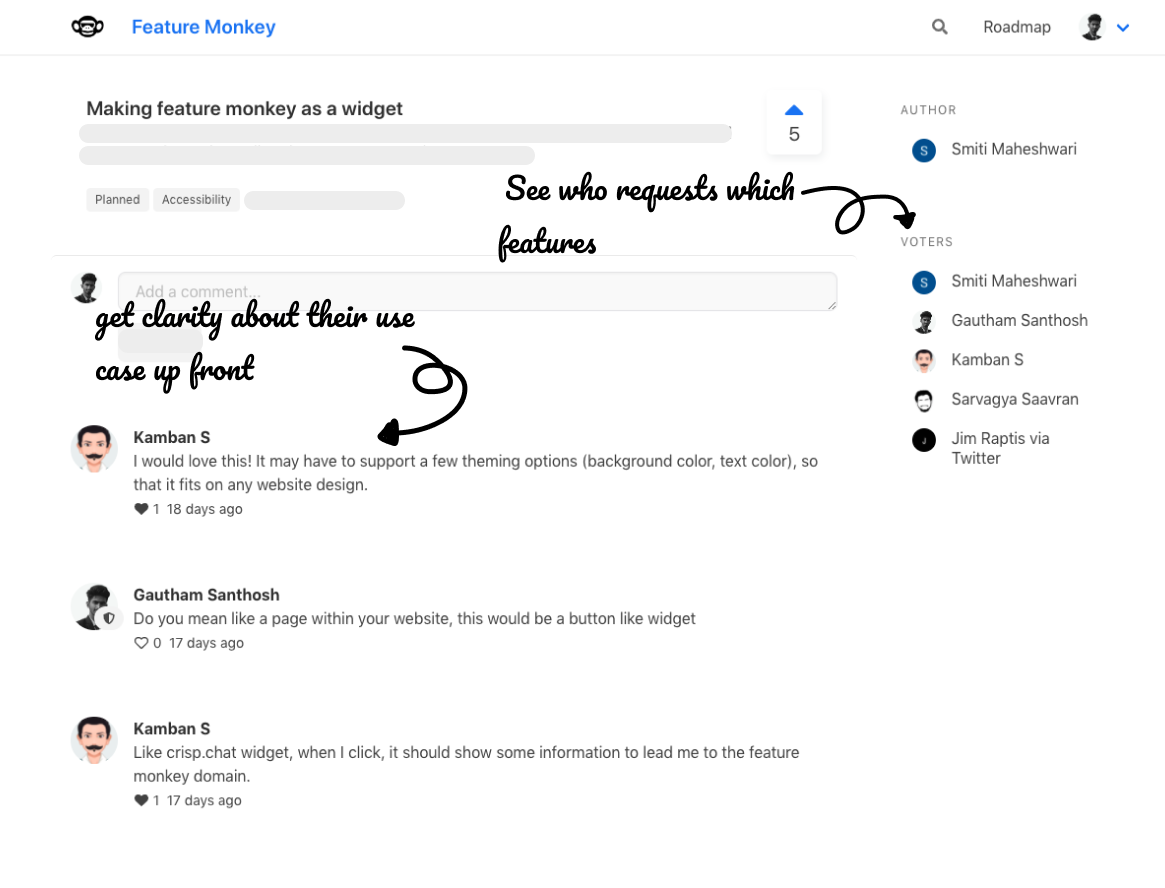 🥚

Collect user and team feedback in

one place
Put all the user and team feedback in one place. Notify them when features are implemented
🐣

Share your


roadmap
Let everyone know what you are working on and keep them informed.
🐥

Keep everyone


in the loop
Inform everyone about the new features.
🧠 Organise better with

AI
All the feedbacks are tagged using advanced machine learning algorithms and AI, no need to handle messy data anymore yourself.
🎉 Tie to existing

Login
Automatically tie feedback to your existing user accounts.
📈 Analyse quickly using

Charts
Your team can understand the important feedback which require attention by the visual feedback of charts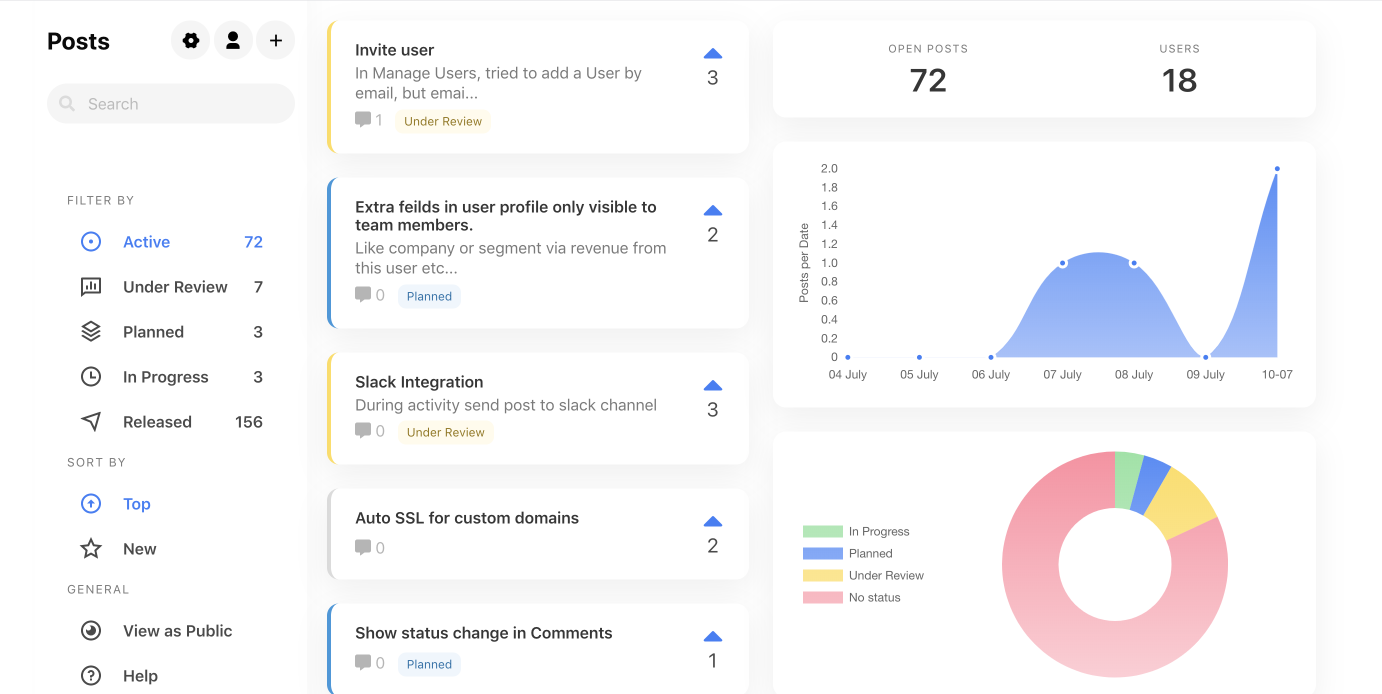 What others are saying
Greater collaboration and
less Sheets!
Collaborating more on
feedback
now.